Astara Colour Shift LED Downlight from Pierlite

Astara Downlight
The Astara LED downlight range utilises the unique Real Ambient® LED technology to 'Colour Shift' the light output from a crisp 2900k to a relaxing 1800k when dimmed. The effect is similar to that of a traditional Halogen lamp where colour temperature adds warmth to the room when dimmed, creating the perfect balance between visual comfort and ambience.
Available as open gimbal and diffused make Astara perfect for illuminating all commercial and residential spaces.
Open Gimbal
The flexible open gimbal style Astara downlight offers directional lighting for the ultimate ambience.
Diffused
The diffused style Astara downlight offers a subtle and seamless look for your home.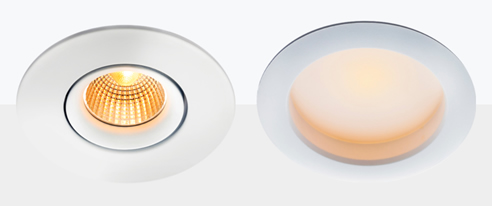 Open Gimble and Diffused