Pressure Independent Balancing Valves from Devex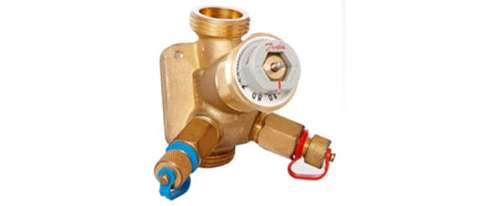 Devex supplies the AB-QM, which is a Pressure Independent Balancing and Control Valve, which limits the maximum flow and at the same time functions as a control valve that can be controlled when used with an actuator. This valve can be set to a precise design value and thereby provide full control over the real conditions in the system. The flow range of AB-QM series is 0.008 to 122 L/s.
This valve optimises HVAC systems towards greater efficiency improving the balance and control of room temperatures and offering substantial energy and cost savings to the end user while also eliminating the need to do any kind of manual balancing/calculations during the installation process.
One AB-QM valve replaces a control valve and balancing valve cutting down significantly on installation time. Its high valve authority and ability to automatically balance itself makes commissioning much quicker and more reliable while also reducing the overall capital and running costs associated with commercial HVAC systems.