Make Your Tile Applications Last with Grouts, Sealers, and Cleaners by MDC Mosaics and Tiles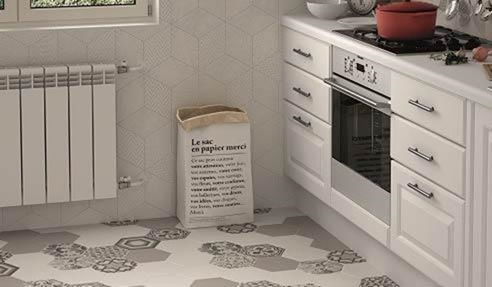 Aside from a stunning range of tiles, MDC Mosaics and Tiles proudly offers high-performance building products, including adhesives, cleaners, grouts, and grout sealers for tiled floors. With over 40 years of collective experience, the New South Wales-based company proves to live up to its recognition as a one-stop shop for premier tiling solutions for the building and design industries in Australia.
MDC Building Products
The MDC catalogue boasts some of the best-selling tiles on the Australian market, including mosaic pool tiles and concrete look floor tiles. In addition to optimal practicality, MDC Mosaics and Tiles are highly recommended by top industry experts for their trusted, cost-effective performance. MDC Mosaics and Tiles pushes the envelope for quality by supplying some of the world's best adhesives, cleaners, grouts and grout cleaners for tiled floors.
MDC Mosaics and Tiles have cultivated ties with global industry leaders in the production of chemical products. One of two of the top-billed brands in the carefully-selected range is MAPEI. From a small, wall paint manufacturer, MAPEI has evolved into a global empire of adhesives, thinsets and grout sealers for tiled floors.
Some of the most in-demand MAPEI products from MDC Mosaics and Tiles includes Granirapid adhesives and Ultracolor grouts. In partnership with MAPEI, MDC Mosaics and Tiles also organises trade nights at different times of the year. The event puts the spotlight on brand-new products, along with innovative building techniques. Clients can request for invites to the next trade show by simply filling out a contact form.