Curved Security Screens for Counter Tops from Trellis Door Co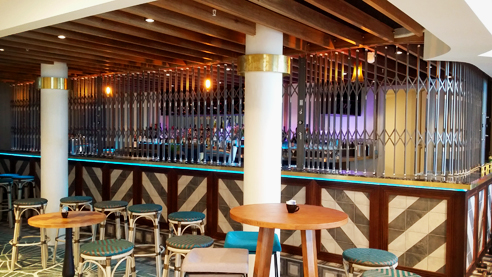 The Australian Trellis Door Company (ATDC) has recently successfully completed an installation of its attractive curved security screens at the Rydges Sails Resort in Port Macquarie.
The screens were part of a multimillion dollar building refurbishment at this stunning bayside location and were specified in order to complement the stylish and contemporary design of this iconic waterfront destination.
The specifying architects on the project were Hamilton Hayes Henderson and the project managers are Lipman Pty Ltd. The S08 curved security screen was the specified product. For further technical information on the S08 product please visit ATDC's website at www.trellisdoors.com.au.
The curved security screen was the ideal product for this application given that the counter top had virtually no available headroom to install overhead screens. And the need to accommodate a tight curved radius made the S08 curved security screen the product of choice since it is capable of achieving tight turns of 90 degrees over a 600mm radius.