Low VOC Commercial Flooring from Totally Commercial Flooring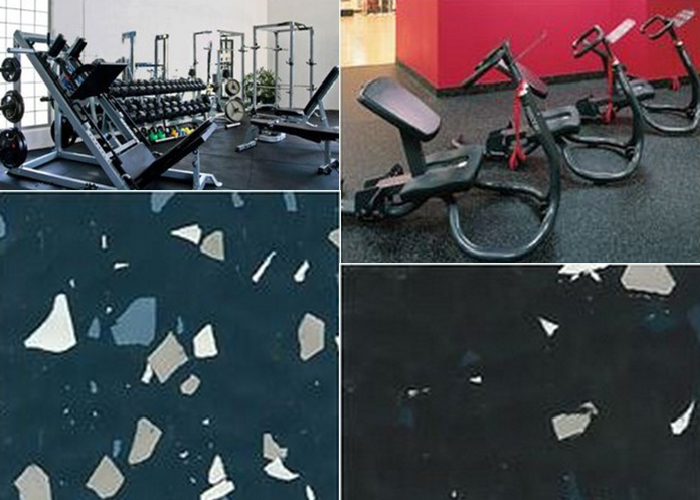 Low VOC commercial flooring is one of the best options for sports or gym facilities on the market today. Available in large rolls for fast installation, low VOC commercial flooring offers a designer finish with high-performance, better indoor air quality, and exceptional long-term value. Low VOC commercial flooring is ideal for facilities looking to reduce the consequences of lesser-quality flooring. The recycled rubber tile flooring is devoid of grout lines so as not to conceal the growth of moulds, mites and dust. The recycled rubber tile flooring is also non-absorbent and has no welded seams, which makes them resistant to cracking and curling.
As an industry leader based in Queensland, Totally Commercial Flooring offers a comprehensive range of low VOC commercial flooring made of recycled rubber tiles and thick, environmentally-friendly polyurethane bond. This composition helps achieve superb tensile strength and impact resistance properties which protects the floor from falling fitness equipment and foot load.
The recycled rubber tile flooring is available in three colours: plain black, red fleck, and blue fleck. Additional fleck colours are available on request, as well as colour-studded rubber tiles. For more information on low VOC commercial flooring, visit www.tcfqld.net.au today.