Custom Printed Flooring Protection Boards from SupaBord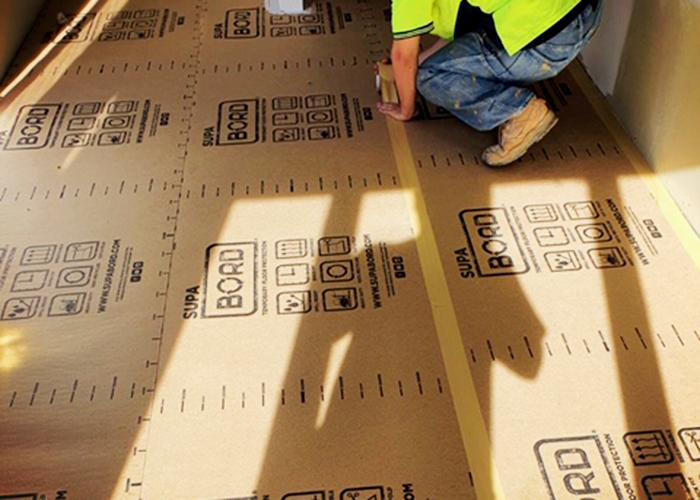 Not only is SupaBord a domestic product, we have been producing our SupaBord products to be distributed worldwide for a lengthy period of time. We have sold and distributed our products across New Zealand, Canada, Hong Kong, China, Japan, and Vietnam. Across these countries, we have also been producing custom printed rolls of SupaBord with their company logo placed on the rolls.
Having your surfaces protected, whether it's a commercial or residential space, can save both homeowners and contractors a lot of time, money, and spending on external resources to solve any issues that may have been prevented in the first place.
Both of our SupaBord products, Standard and Heavy Duty, offer the highest level of protection within the trade and industry! Both feature quick fit, breathable, and spill resistant features to ensure your floors will be protected.
At SupaBord, we are always looking to take things to new heights. Whether it's expanding into new markets or testing our products durability in the ever so changing working environment.
Contact us on our website, email, Instagram, or call, to find out more about our products. If you are a contractor looking to purchase in large volumes, we also offer custom logo printing to increase the level exposure for your company.