Premium Floor Protection During Construction by SupaBord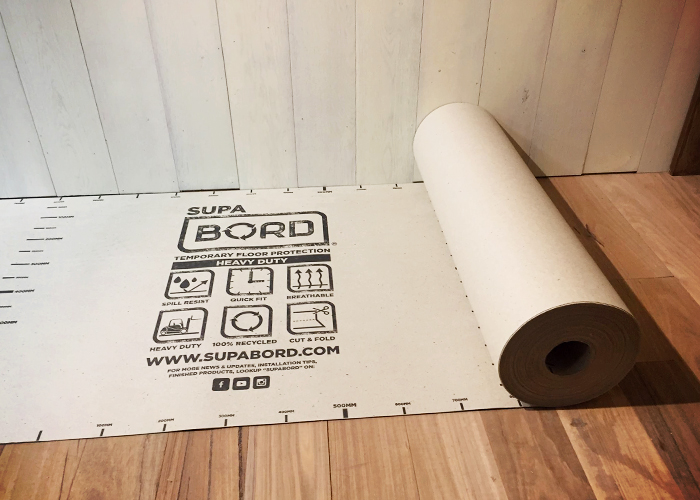 With SupaBord heavy duty premium floor protection, rest assured your expensive floor or surface installation is safe from staining, spills, or damage due to surrounding construction. Bord Industries developed their patented SupaBord using the latest technology in floor protection, producing a premium impact-resistant overlay with excellent vapour permeability, durability, and strength that can withstand high-foot traffic.
SupaBord is light, flexible, and easy to fit, cut, or fold. You can apply SupaBord over almost any flooring type including hardwood, laminate, hybrid, polished concrete, carpet, marble, and more. Robust, SupaBord can also be used more than once.
SupaBord heavy duty is 1mm thick and can provide about 30m² of floor protection. For more information, visit www.supabord.com today.