Commercial Security Screens for Wide Spans from ATDC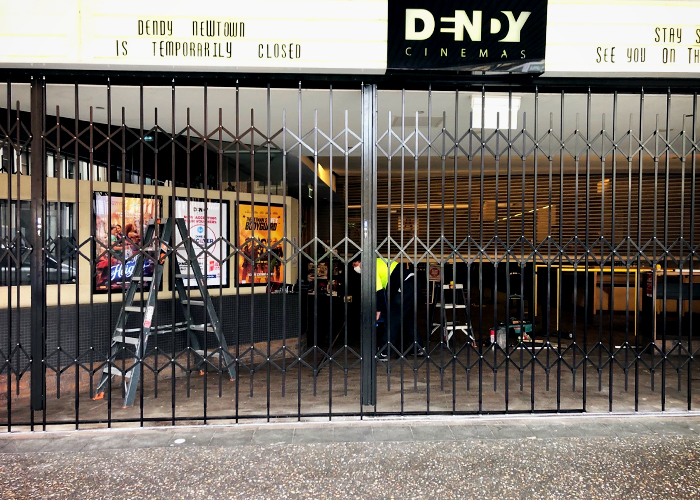 ATDC's recent installation of its S06 commercial security screens at the Dendy Cinema on King Street, Newtown had to overcome some interesting challenges. The project presented very wide spans with both minimal head room and tight storage space availability to stack the screens when unlocked, opened, and not in use. Furthermore, the openings have very noticeable sloping floors.
ATDC's S06 commercial security screens provided the ideal solution to these challenges. Secured with a slimline, heavy duty extruded aluminium top track which requires very little overhead clearance and supported from a robust top support beam, these doors were installed on a parallel top track. This configuration reduced the side stacking requirement to a mere 8% of the total span being secured. And a system of self adjusting bottom internal metal inserts allowed the door to traverse the gradient in the floor quite easily.
For further information, contact ATDC toll free from anywhere in Australia or visit their website at www.trellisdoors.com.au.