Electrical Aluminium Roof Hatches from Gorter Hatches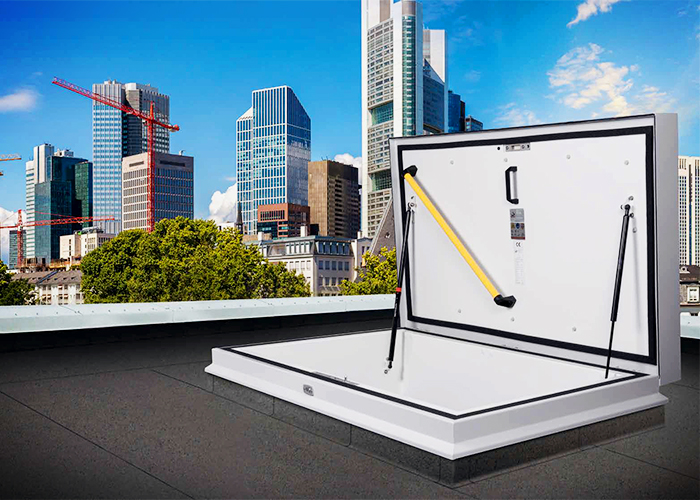 Ideal for homes with flat roofs or potential terrace spaces, roof hatches from Gorter Hatches provide easy yet stylish rooftop access. By specifying an electrical aluminium roof hatch, you not only gain smart access to your rooftop, but you can also enjoy additional ventilation at the touch of a button.
Gorter Hatches are specialists in CodeMark certified roof hatches. Aside from their standard aluminum roof hatch, the company also supplies glazed glass roof hatches (great for adding function and a skylight), fire rated roof hatches, explosion vents, and custom hatches on request. The Gorter RHT Standard roof hatch features a completely thermally broken curb plus covers. They are tested and proven to provide an excellent insulation value, effectively minimising condensation and promoting reduced energy costs.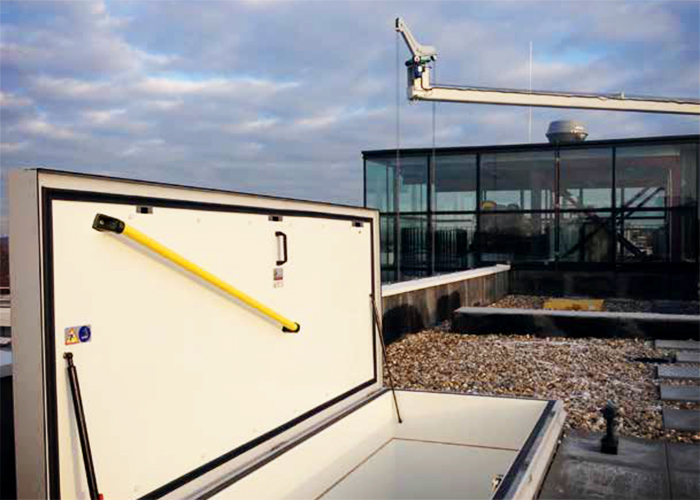 A Gorter RHT Standard roof hatch boasts a fuss-free design, ensuring easy and safe operation even with just one hand. It is built with high-end aluminium which is 3x lighter than steel plus exceptionally durable and corrosion resistant - ideal for Australian environments. They also feature a Euro cylinder lock that can be operated from both inside and out with electrical control an optional for even easier operation.
Roof hatches from Gorter Hatches can be combined with a ladder, scissor stairs, or atop a fixed staircase. All roof hatches can be installed on roofs with a maximum pitch of 30 degrees. Not least, aside from their value in residential applications, they also provide convenient access to rooftop services such as solar panels, HVAC systems, window cleaning areas, lift machine rooms, and other facilities located atop your roof. To specify electrical aluminium roof hatches from Gorter Hatches, please visit www.gortergroup.com today.