Sustainable Louvre Window Upgrades with Safetyline Jalousie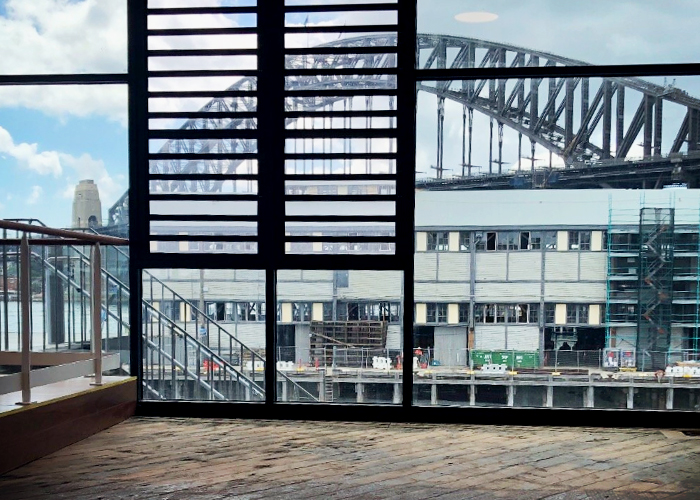 Wharf 4/5 Walsh Bay Arts Precinct, NSW
Project Specifications
Quantity Supplied: 175.
Height: Various (up to 2600mm).
Width: Various (up to 1200mm).
Colour/Finish: Interpon D2015 Ebony Matt (YN201A).
Louvres: 6.38mm Comfortplus Clear Laminate.
Operation: Motors and handles.
The NSW Government led refurbishment of the Walsh Bay Arts Precinct is a part of a contribution towards the growth of Sydney as a local and internationally-renowned arts and cultural destination. The project involves the major development and adaptive re-use of Pier 2/3 and Wharf 4/5 and the Shoresheds, two original 1920s finger wharves on Hickson Road, transforming them into what will become Sydney's major public arts and cultural performance hub.
Having been built in the early 20th century, the entire Walsh Bay precinct is heritage listed. Care has been taken to restore and maintain the industrial character of the precinct whilst updating and modernising the facilities to world-class 21st century standards. The future arts and cultural uses of the Precinct call for detailed acoustic considerations to produce high-quality theatre spaces and limit noise interference from other spaces or outside. Updating the glazing was one of the key components to ensure the Precinct will be technologically and acoustically fit for now and the future.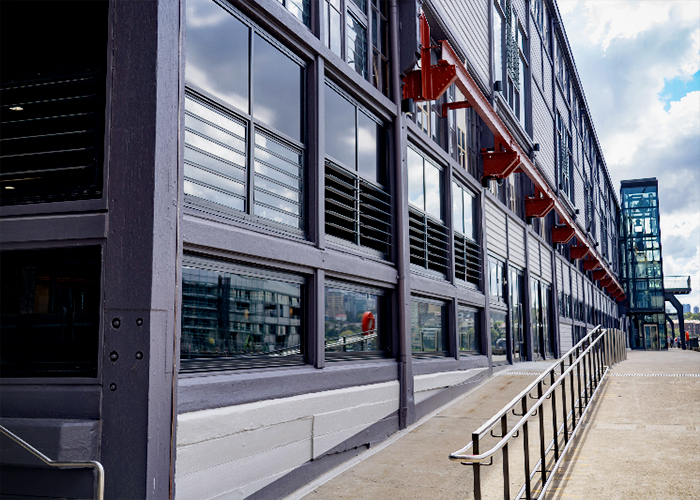 To complement the installation of the new glass facades, Safetyline Jalousie louvre windows were put forward to replace the older style louvres scattered throughout the buildings. The original louvres had seen considerable wear and tear over the years and no longer met modern day performance requirements. Safetyline Jalousie provided the ideal solution for conserving the physical appearance of the buildings whilst meeting the design criteria for soundproofing and security.
What sets Safetyline Jalousie apart from other louvre windows is the use of a horizontal aluminium section which acts as a security barrier along with EPDM marine grade seals to achieve greater sound insulation as well as block wind and water.
Walsh Bay is one of the most significant urban renewal projects of a heritage precinct in Australia. The quality engineering and the sturdy operation of the Safetyline Jalousie louvre windows will deliver long-term benefits to the ongoing protection and maintenance of this iconic and well-loved site for many years to come.