EzyTube Sydney Spiral Tube concrete column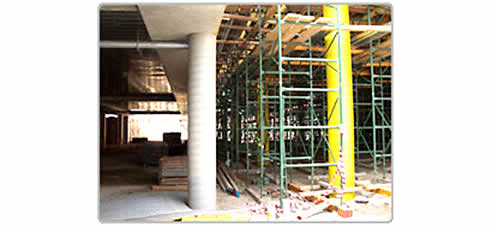 The Ezytube Spiral Tube Form is a light weight, extremely strong tubing suitable for forming typical pour in place round concrete columns. Ezytube is manufactured using a spiral winding technique, and as such results in a slight, even spiral seam on the inside surface of the tube.
After pouring concrete within the tube, the surface of the concrete column shall reflect this spiral seam on the outer surface of the concrete. Class 2 -3 finishes are created with spiral Ezytube forms.