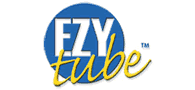 Company Profile
Ezytube is an international leader in concrete column forming development over the past 10 years. The products that have been developed are world first and offer the users of these products significant benefits in safety, ease of use, improved productivity, lower skills requirements and high quality results.

All products have been developed, trialled and accepted with leading formwork contractors on numerous construction sites across Australia under a wide range of construction conditions.

Ezytube products have been designed to save time and money in almost all situations where a total cost evaluation is considered. Whether the savings are in labour, cranage, infrastructure, finishing costs, waste or transport costs, or significant reductions in construction cycles, Ezytube products will ensure unparallel versatility in use and significant cost savings.

Ezytube
02 9618 6222
Call for address
* If you would like to update the text on your profile page, please contact Spec-Net.