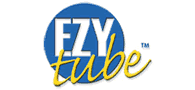 Company Profile
Ezytube is an international leader in concrete column forming development over the past 10 years. The products that have been developed are world first and offer the users of these products significant benefits in safety, ease of use, improved productivity, lower skills requirements and high quality results.

For many years EZYTUBE has partnered with Sonoco Australia to produce construction column in Sonoco factories.

In September 2018, the business of EZYTUBE was acquired by Sonoco Australia. Sonoco are market leaders in the manufacture of construction tubes in many countries around the world EZYTUBE began serving customers in 1995 offering creative solutions, on-time service and proactive communications. The business has grown to the point whereby EZYTUBE is used on projects across Australia.

A thorough Research program was initially undertaken looking into the existing products and techniques that are available around the world for forming columns. Visits to construction sites in the USA, Australia, Mexico, France, Germany, Spain, UK, UAE, Singapore, Hong Kong and China have assisted us in developing column forming products and methods which are suitable for a wide range of construction site conditions.

Over the past 2 ½ years, Ezytube with the assistance of the Australian Government Commercial Ready Grant has completed a $1.26 million dollar product development program which has resulted in an exciting new range of products that are lightweight, site reusable, allow a wider range of dimensions, are environmentally friendly, and offer significant transport advantages.

All products have been developed, trialled and accepted with leading formwork contractors on numerous construction sites across Australia under a wide range of construction conditions.

Ezytube products have been designed to save time and money in almost all situations where a total cost evaluation is considered. Whether the savings are in labour, cranage, infrastructure, finishing costs, waste or transport costs, or significant reductions in construction cycles, Ezytube products will ensure unparallel versatility in use and significant cost savings.
Ezytube
1300 138 011
17-25 Templestowe Road, Bulleen, VIC, 3105
* If you would like to update the text on your profile page, please contact Spec-Net.