Fire Rated Glass Block Pavers from Obeco Glass Blocks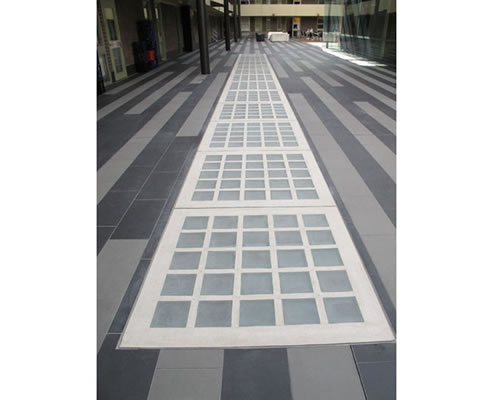 Obeco Glass Blocks have always offered trafficable glass block paving solutions to let light through floors while remaining trafficable for pedestrians, and now with our precast trafficable glass block flooring panels we can offer a range of Fire Ratings.

Our wholly owned subsidiary, Glass Block Experts Pty Ltd, recently completed a project in a college at the University of New South Wales using precast fire rated trafficable glass block pavers to achieve a FRL of 60/60/30.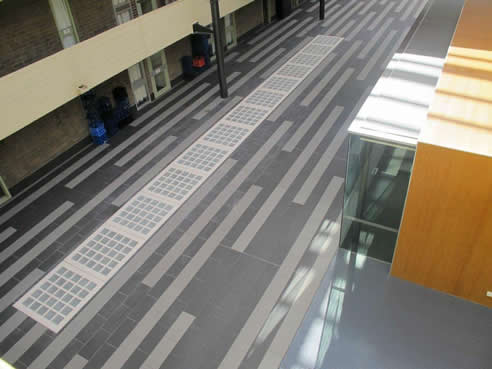 From above the glass block panels form a design feature in the newly tiled courtyard in the middle of the college while providing light to the hall below. The original courtyard had a large angled skylight that took up a fair amount of the outdoor common area and the use of glass blocks has reclaimed that area as usable floor space.