Aluminium Scissor Doors and Gates from Australian Trellis Door Co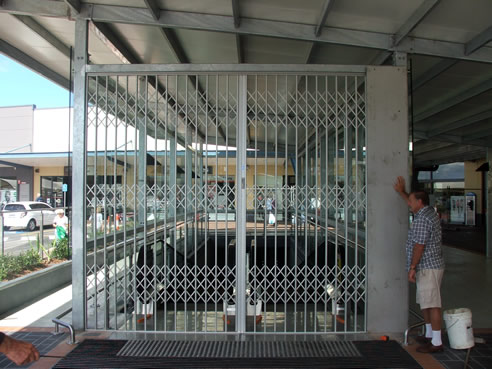 The Australian Trellis Door Company (ATDC) has successfully launched an extensive range of world class aluminium scissor doors and gates suitable for securing any residential,commercial and industrial applications including beachside and coastal homes, café's, restaurants, alfresco area's, pubs, clubs, reception counters, serveries, shopfronts, warehouses, showrooms and many more.
These precision engineered aluminium scissor doors and gates are manufactured from marine grade aluminium and combine strength, stylish design and first class corrosion resistance and they can be colour matched to suit almost any environment.
Suitable for the most discerning homeowner and business owner, these aluminium scissor doors retract sideways almost completely out of the way when not in use and folding back to less than 15% of their expanded width. Multi-point locking options are available.
Now available in aluminium in either a fully framed security door or simply as a retractable trackless security barrier, ATDC's aluminium scissor doors gates are lockable and secure.