The Evolution of Composite Wood by Futurewood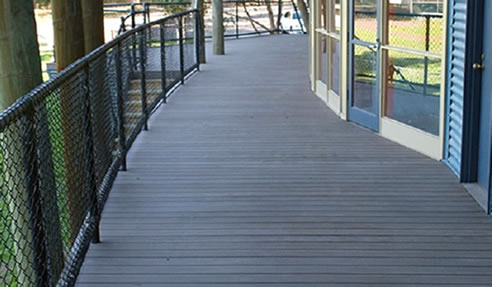 Composite Wood is a relatively new material compared to timber however, it's slowly but surely changing the game.
The production of composite wood products began in the USA in the 1980s, where natural timber was still the material of choice for all decking projects. However, timber decking, apart from aesthetics, does have many limitations. No matter how expensive the hardwood is, it can't save itself from rotting, warping, twisting, colour fading and termite attack.
Early composite wood products, namely hollow composite wood, unfortunately, cast a negative perception to all composite wood products. Hollow composite wood (Literally hollow on the inside) caused numerous problems. The vulnerable state of hollow composition made the planks prone to moisture absorption, later leading to the development of stress points and cracking, resulting in people falling through decks.
The misconceptions on composite wood could have been avoided through proper knowledge and handling techniques. Back in the day, the installation process of composite wood was treated in the same way as natural timber. For instance, composite timber roofing was screwed and nailed in place - the same process for corrugated iron alternatives. This occurrence resulted to unnecessary cracks where the screw or nails were placed and eventually ended with leakage. This nuisance was then addressed by developing a rather special screwing or fixing system.
With innovations in composite wood comes the ease of its installation process. Futurewood has adapted this technique and further developed it with their very own cladding system and fixtures, for an easy installation method. Quick fixing is applicable for composite wood decking, wood cladding and fencing. Each product has its own fixing guidelines and specifications that must be followed to avoid unnecessary damages.