World Top 100 Architect Turns Their Back On Glass Splashbacks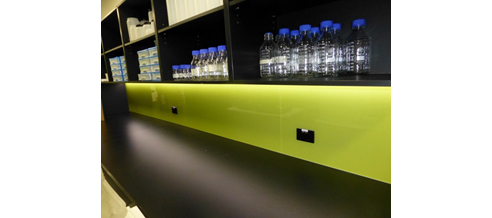 Materials are changing so quickly that many of industry's sacred cows have been slaughtered and laid to rest. Once a standard in the architects toolkit, glass splashbacks are now under pressure from acrylic. Recently one of the world's top 100 architects chose acrylic splashbacks for the science labs in a major university.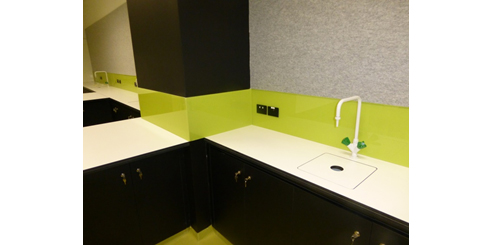 Innovative Splashbacks® specified and used throughout this major Melbourne University's labs.
They knew a university science lab would get a serious workout. And the rugged nature of our acrylic would be perfect and also would be impossible to tell it apart from glass.