Marble-Based Exterior Texture Coating with CHAD Surface Coatings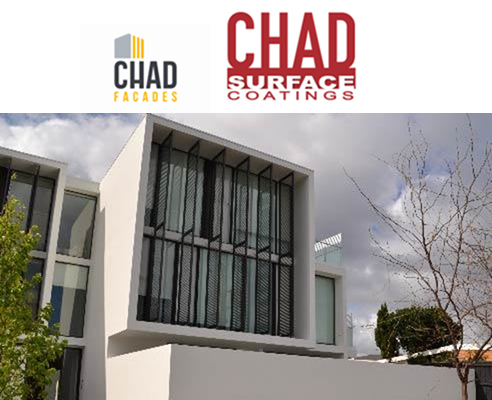 CHAD covers all internal and external lining system needs with an expansive catalogue, ranging from marble-based exterior texture coating solutions to thermal insulation batts. Dedicated to the highest standard of quality, CHAD has accumulated more than 30 years of experience in service to various building and construction sectors in Australia. CHAD works in close collaboration with industry professionals (architects, builders and clients), from the concept stage all the way to the completion of the finished project, delivering outstanding results.
Marble-Based Exterior Texture Coating: The CHAD Way CHAD's Facades Division is responsible for the supply of high-performance external cladding systems, mouldings, accessories, render paint, and texture coatings. For the latter, CHAD Facades are proud to present the centrepiece of their catalogue - CHAD Surface Coatings Texture.

03 9544 8899
Warehouse: 1366 North Rd, Oakleigh South, Vic, 3167, Showroom: Crn North & Warrigal Rds, Oakleigh, Vic, 3166