Internal Decorative Mouldings Using Plaster Ceiling Roses and Decorative Arches in Malvern East: A Case Study by CHAD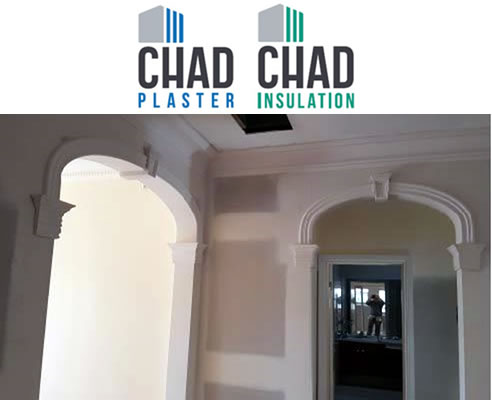 Plaster rose ceilings can boost their aesthetic value with cornices, strap work, and other internal decorative mouldings from CHAD. These details add personality and dimension to an otherwise bland space. The outcome is highly recommended for classic interior motifs, bringing a sense of class and elegance that can last a lifetime. Hence, CHAD was the ideal choice for the renovation of an Art Deco residence in the suburb of Malvern East, famed for their heritage parks and residential neighbourhoods.
CHAD is known for their comprehensive solutions for all internal and external lining systems, along with excellent client assistance through all stages of the project. In more than 30 years of service, the Australian-owned and operated company has become the industry leader, powered by a highly skilled team. All work by CHAD is certified to a Level 4 finish in accordance with AS 2489:1997.

03 9544 8899
Warehouse: 1366 North Rd, Oakleigh South, Vic, 3167, Showroom: Crn North & Warrigal Rds, Oakleigh, Vic, 3166