Aluminium External Cladding for Smooth Surfaces from CHAD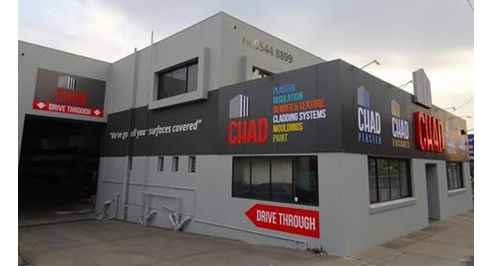 CHAD is a supplier of aluminium external cladding solutions from Alucobond Architectural, leading experts in superior and innovative facade products in Australia. Alucobond®, their flagship product, has earned a place in the carefully curated product range from CHAD's Facades division. Powered by over 180 years of collective experience, the CHAD team continues to widen their horizons as a leader in the building and design industries since 1982.
What is Alucobond® Aluminium External Cladding?

CHAD Facades proudly offers Alucobond® as the ideal material of choice for facade cladding, roof edges, fascias and awnings. The inspiration behind Alucobond® stems from the need for a facade material that offers a host of advantages for architects, builders and design professionals. Through constant innovation, Alucobond® stays at the forefront of aluminium external cladding even after nearly five decades.

03 9544 8899
Warehouse: 1366 North Rd, Oakleigh South, Vic, 3167, Showroom: Crn North & Warrigal Rds, Oakleigh, Vic, 3166