"You Need it TOMORROW?" Panic & Mayhem at The Block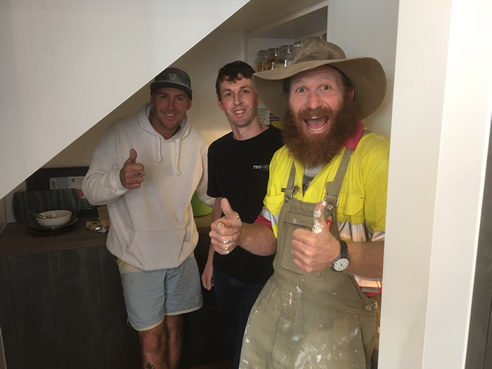 "We need a splashback and we need it tomorrow!" - Wombat - Contestant from The Block.
Imagine this:
The clock's ticking.
Your budget is tight.
And you've got to make a trio of Australia's most renown high profile designers' jaws drop open when they walk in.
That's exactly what contestants on this years' The Block face.
So when contestants Sticks and Wombat needed something which with a 'wow' factor in a hurry which would look like it cost three times what it did they came to Innovative Splashbacks.
Here's why they chose Innovative Splashbacks for their butler's pantry and laundry.
a) It's priced more competitively than glass. Contestants have a set budget so if they can save money in one area they can spend more somewhere else.