Swimming Pool Tile Ideas at the MDC Mosaics Showroom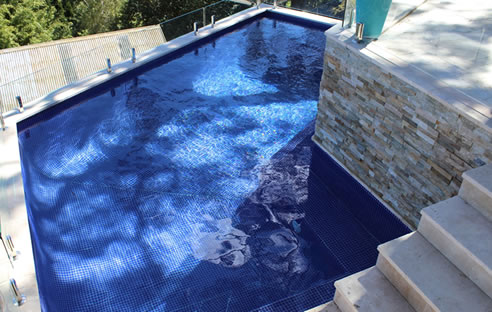 MDC Mosaics and Tiles specialises in bringing swimming pool tile ideas to life. The New South Wales-based company operates with over 40 years of combined experience shared amongst the proprietors and a team of experts. Pledged to a gold standard of quality, MDC Mosaics and Tiles has cultivated an impressive clientele throughout Australia, that continues to grow with their catalogue of solutions and services.
Swimming Pool Tile Ideas In Full Display
Swimming pool tile ideas come alive at the MDC Mosaics showroom, located along The Boulevarde in the suburb of Miranda in southern Sydney. MDC Mosaics and Tiles invites tilers, landscapers, pool builders and homeowners to visit their showroom for a peek into the exciting concepts made possible with their products.
MDC Mosaics and Tiles put their best-selling products on full show. Mosaic tiles include ceramic and glass mosaics from some of the leading tilemakers in the world, including Bisazza and Trend Mosaics. There are also porcelain tiles for all kinds of building and renovation needs. Available in the complete range of sizes and finishes, natural stone pavers and tiles include travertine, granite, sandstone and bluestone. Meanwhile, natural stone coping comes in bullnose, square edge, pencil edge and rebated options.
Anthony Bulmer, owner and founding member of MDC Mosaics and Tiles, can provide helpful technical information and knowledge on mosaic tiles. With 20 years' worth of experience, Anthony will set clients up with the ideal products for any space. Glen Richards, a tile and stone specialist for 12 years, also has a keen eye for what colours work well together. Glen can help clients choose what stone or large tiles will breathe life into outdoor areas. The seasoned expertise of the MDC Mosaics staff gives clients the advantage of choosing the colour tones and finishes that match any design brief.