Installing Swimming Pool Mosaic Tiles with MDC Mosaics and Tiles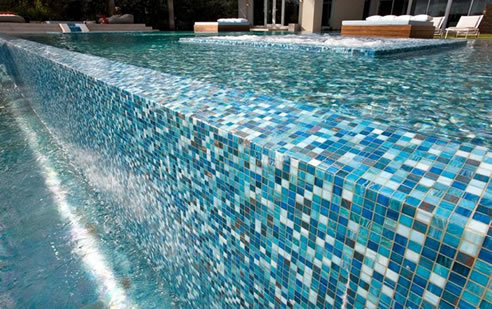 Swimming pool mosaic tiles are the pillars of MDC Mosaics and Tiles. Formed in the early 1990s, the Australian-owned and operated company started out as pool tile providers before expanding their catalogue to floor tiles, wall tiles, stones, and many other tiling solutions. While MDC Mosaics and Tiles have come a long way from their roots, their range of pool tiles continues to be fine-tuned and remains unmatched in quality amidst the saturated market.
Installing Swimming Pool Mosaic Tiles
MDC Mosaics and Tiles believes that pool building and renovating does not require tremendous labour to make the most of the investment. Clients need not exert mental effort into tackling the design and technical requirements of the project, in the same way, they should not have to worry about the quality of work. Hence, MDC Mosaics and Tiles offers reliable assistance to their clients through all stages of tiling projects, from planning to the assessment of results.
The MDC team specialises in providing the best swimming pool mosaic tiles, and the best building products to bring the project to life. The proprietors and specialists channel more than 40 years of shared expertise into building the MDC catalogue with carefully selected products that fully comply with Australian standards. Through international group research and buying strength, MDC Mosaics and Tiles has become the official supplier for some of the best homegrown tilers, as well as the leading tile manufacturers in the world.