Louvres for Sports and Leisure Centre from Safetyline Jalousie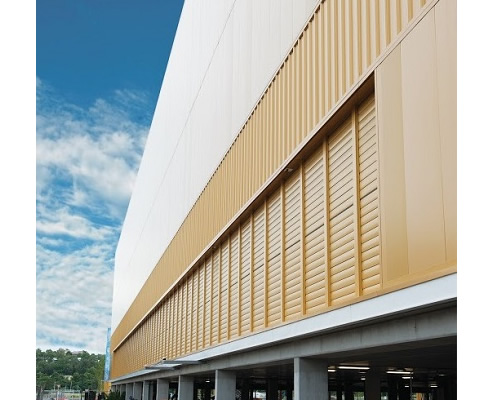 Safetyline Jalousie louvre windows meet the International standards for the new Carrara Sports and Leisure Centre.
In 2018 the Gold Coast will host the biggest sporting event in the city to date - the XXI Commonwealth Games. In preparation for this international event, the Carrara Sports Precinct has undergone a significant redevelopment which includes the addition of the new Sports and Leisure Centre.
Designed by BVN Architecture and constructed by Hansen Yuncken, the facility has been built to world class competition and training standards and will host the badminton and wrestling competitions for the games.
The facility comprises of two large sports halls and Safetyline Jalousie louvres have been incorporated throughout both to provide natural ventilation and to also form an integral part of the smoke exhaust system.
At 3 metres high and with widths up to 1.4m, each louvre window maximises air flow. With less vertical lines apparent between the banks, this worked in perfectly with the large scale of the building.