Security Plantation Shutters for High Rises from Trellis Door Co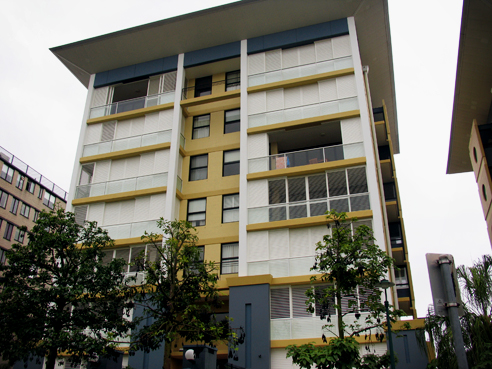 The Australian Trellis Door Company's (ATDC) Security365 security rated plantation shutters are an ideal product for securing windows, patio doors, sliding glass doors and patio enclosures for strata units in high rise apartment buildings.
Fabricated from reinforced aluminium heavy duty extruded sections surrounded and locked into full metal frames and further complemented by their high quality anodised finish, ATDC's Security 365 security plantation shutters are ideal for installation on the external façade of buildings in that they are able to withstand both the forces of high wind as well as the often debilitating weathering effects of the ultra violet rays from the sun as well as rain, storms and dust.
These security plantation shutters will not warp, crack, fade nor degrade on the exterior of the building. Their longevity and durability is further enhanced by a professional ultra violet resistant powdercoated finish which can be colour matched to suit almost any environment. For further information on the high grade materials involved in the construction of these security shutters visit ATDC's website at www.trellisdoors.com.au/product/home-security-doors.