Safe and Secure Ventilation with Louvres from Safetyline Jalousie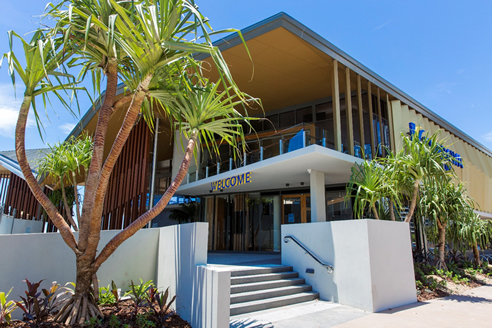 Safe and secure ventilation option for new Gold Coast Surf Club
After years of planning, the construction of the new Kurrawa Surf Life Saving Club is now completed. The $15 million redevelopment project managed by construction experts Paynter Dixon has already been praised as a world class venue representing architectural excellence.
The facility will more adequately meet the needs of the Surf Club in their lifesaving duties as well as provide a family friendly establishment that both residents and visitors can enjoy. Featuring an expansive dining area and bar with 230 degree views, it is also set to be one of the major hospitality sites for the 2018 Commonwealth Games.
Safetyline Jalousie louvre windows were selected by Architectural firm "Arkhefield" to ventilate the venue's new gaming area in compliance with relevant smoking laws. 80% free flow air was the minimum requirement and Safetyline Jalousie were easily able accommodate this. To ensure that the louvres retain an uninterrupted flow of free air at all times, they are fitted with detachable winder mechanisms. Staff members are able to open and lock the louvres in place while the area is occupied and then close them of an evening so that the building is air and water tight outside of business hours.
Overlooking Broadbeach, the louvres are installed on the second level and meet the regulations for fall prevention and are balustrade compliant. The sturdy design allows the louvres to be open at all times to maximize airflow whilst also maintaining a safe and secure environment for patrons.