Why Choose the Flexo CH Robust Floor Expansion Joint from Unison Joints?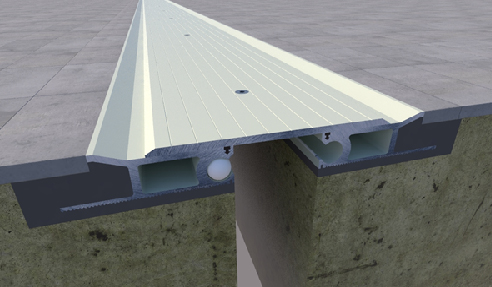 Unison Joints specialises in the design, manufacture, and distribution of building movement joint products, such as the Flexo CH robust floor expansion joints. To improve the built environment, the Queensland-based innovators in expansion joint design deliver the EJ systems to building sites fully-assembled. Hence, saving valuable construction time, and minimising installation errors. Unison Joints comprehensive range of products are suitable for heavy-duty, high-traffic areas like stadiums, car parks, hospitals, and airports where joints must be both functional and aesthetically pleasing.
Flexo CH (Fx CH) is a robust floor expansion joint engineered to withstand heavy-duty, architectural applications like high-capacity pedestrian and service equipment traffic. It comes in the standard anodised finish and concealed fixings with three optional cover plates to choose from:
Bead blasted aluminium
Clear Anodised
Stainless Steel
Wherever possible expansion joints from Unison Joints are designed to be flush-mounted, in order to seamlessly blend with surrounding substrates and avoid trip-hazard; especially in areas where pedestrian and infrequent service equipment traffic is a concern. Flexo CH's stylish profile is designed for use in concourse areas which are prevalent in large public structures such as airport terminals, sports arenas, convention centres, and museums. The robust floor expansion joint cover-plates can be bead-blasted to provide an architectural textured finish, and P5 slip-resistance rating certified to AS 4586-2013 for maximum safety and protection of pedestrians and service equipment or the standard anodised coverplate has extruded grooves which provide a P3 rating.
Flexo CH (Fx CH) robust floor expansion joints are available in the standard length of 4.8m with compatible floor finishes like tile, vinyl, and epoxy. Unison Joints can supply Flexo CH (Fx CH) with an optional "T" bracket modification for use with exposed agg, stone, paving and terrazzo.
For more details on Flexo CH (Fx CH) robust floor expansion joints and other high movement carpark expansion joints, visit www.unisonjoints.com.au today!