Premium Grade Roller Shutters for Nationwide Retail by ATDC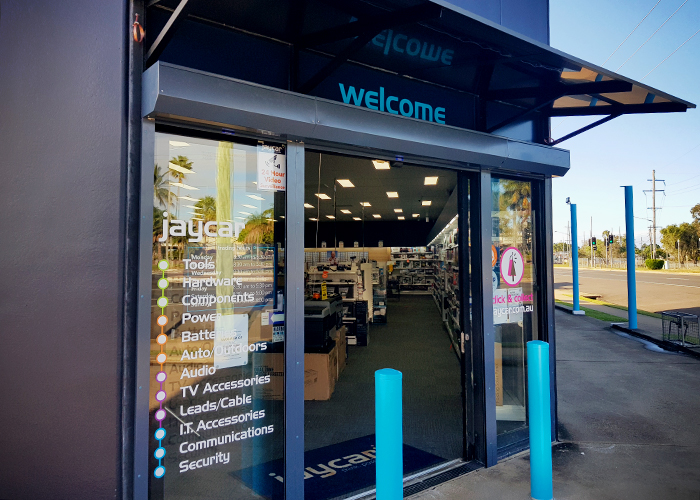 ATDC has been engaged to supply their premium grade roller shutters to the national store rollouts of Road Tech Marine (RTM) and Jaycar Electronics. The security roller shutter of choice for both of these national retail chains is ATDC's marine grade, double walled aluminium extruded RS3 model which is a market leading product in its class of shutters.
The above photograph shows an installation at RTM Bundaberg in Queensland. The electric roller shutters in this instance are powdercoated in Monument - from the Australian Dulux powdercoat range - and features key switch operation for extra security. Capable of spanning a width of 3,500mm wide x 3,500mm high, this security roller shutter product rolls up into a slimline overhead box to be almost invisible when unlocked and opened.
ATDC has significant experience in successfully completing national store rollouts over the years and the demanding deadlines plus logisitcal challenges that such an exercise requires. For further information on ATDC's extensive roller shutter range visit their website at www.trellisdoors.com.au or contact them toll free from anywhere in Australia.