Professional Vertical Gardens with Gro-Wall® Slim Pro by Atlantis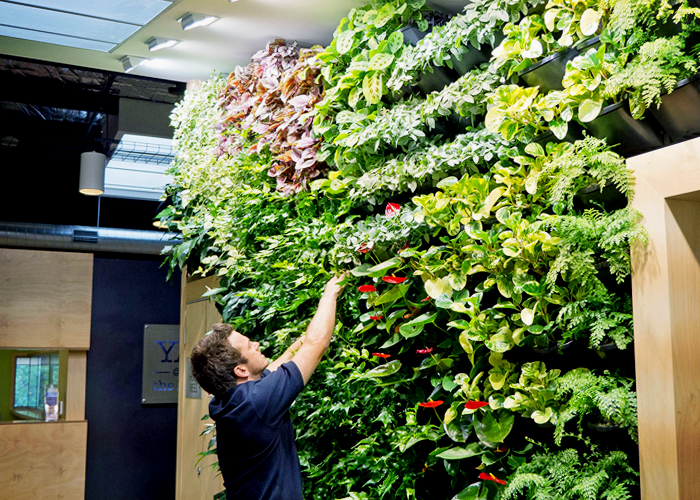 Atlantis are the masterminds behind Gro-Wall® Slim Pro, a new professional vertical garden/green wall system that is based on their already highly sought-after Gro-Wall® 4.5. It is a modified version of Atlantis' standard vertical garden system but built with significant improvements and a thinner profile. Gro-Wall® Slim Pro is the premium choice for limited space applications.
Additional features of the Gro-Wall® Slim Pro by Atlantis include built-in drainage, a thinner tray that allows for 6 litres of soil media, automatic planter tray lock, and irrigation that can now be installed on the front or in the centre of the unit. It is also possible to drain and send water directly to an outlet through irrigation pipes. This professional vertical garden is ideal for indoor applications where traditional drainage outlets are not readily available. It also prevents plant diseases from spreading.
If you want to learn more about the professional vertical garden and green wall systems by Atlantis, head over to www.atlantiscorporation.com.au today.