Printed Splashback for DIY Kitchen from Innovative Splashbacks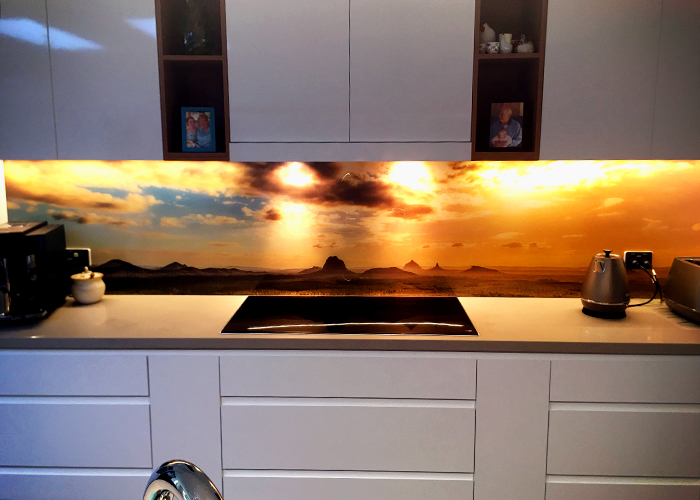 Specialists in bespoke kitchen splashbacks, Innovative Splashbacks are proud of this delightful digitally printed acrylic splashback installed in a Queensland home. The homeowners opted for an easy to install custom splashback to bring to life their DIY kitchen. The photo depicts the state's stunning Glass House Mountains and is a prime example of Innovative Splashbacks exceptional high-quality printed acrylic panels.
As per Innovative Splashbacks' guarantee, this custom printed acrylic splashback was supplied;
Formatted to exact specifications provided and ready to install.
With a tough, heat- and UV-resistant 6mm thick acrylic front.
With a seamless, high resolution printed image behind.
Innovative Splashbacks also provide custom printed acrylic panels for laundries and bathrooms. Get in touch with their expert team of designers and developers today by visiting www.innovativesplashbacks.com.au.