Printed Laundry Splashbacks from Innovative Splashbacks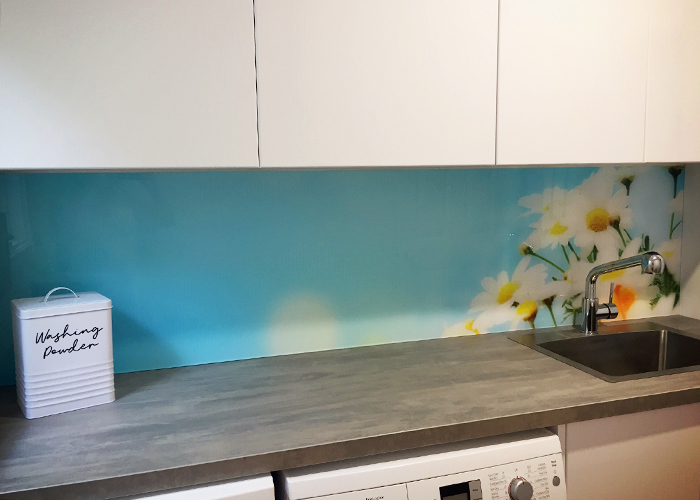 Look no further than Innovative Splashbacks for stunning, high-quality printed splashbacks to bring your laundry to life and avoid boring tiles! Simply choose your favourite photo, graphic, text, or any pattern to feature on your laundry wall and let the team from Innovative Splashbacks bring your imagination and creativity to life.
For ease of installation, all printed laundry splashbacks from Innovative Splashbacks are formatted and manufactured to size - no additional trimming required. Furthermore, the graphic design team from Innovative Splashbacks can modify your images on request, including converting them to black and white, or sepia colour tones for added drama. Or if needed, they can crop and resize graphics depending on what your desired effect.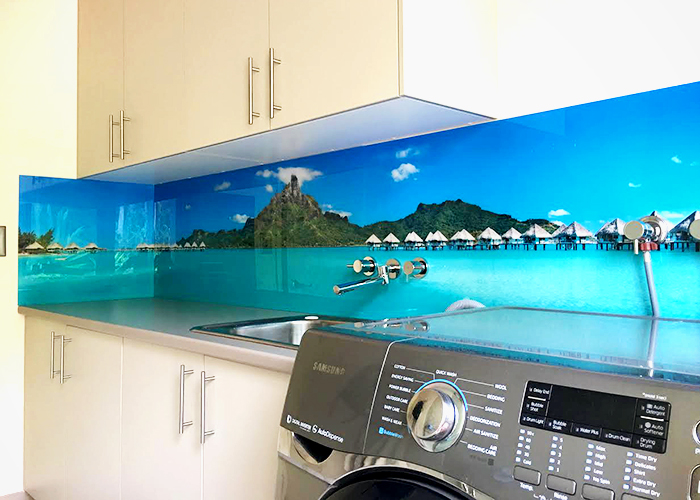 Thanks to their cutting-edge technology, Innovative Splashbacks is able to digitally print laundry splashbacks at the highest resolution necessary. Printed images are on the rear of a UV-resistant UV panel, meaning, they won't scratch, chip, warp, or stain, or fade. With the expertise of Innovative Splashbacks, you are guaranteed an extraordinary laundry space with unique style and class.
For more information, contact www.innovativesplashbacks.com.au today.