Custom Ceremonial Staffs from Architectural Signs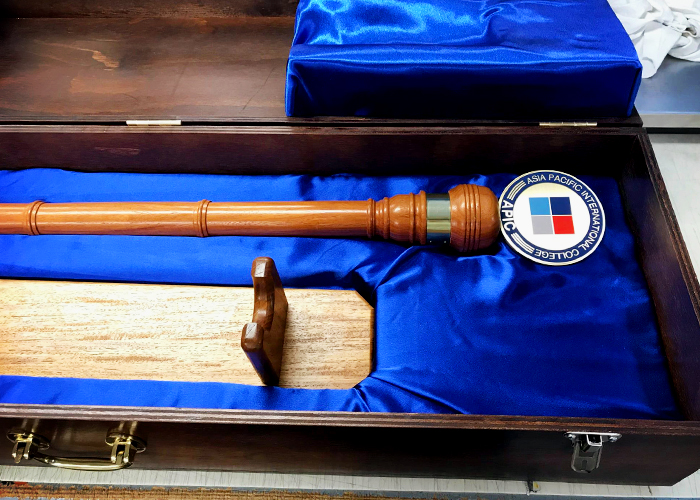 Specify one-of-a-kind ceremonial staffs from none other than Architectural Signs. One of Australia's largest suppliers of awards, trophies, and custom plaques, the Sydney company also boasts complete in-house fabrication of bespoke ceremonial staffs or keys. A testament to their prowess, Architectural Signs were commissioned for the design and manufacture of this unique ceremonial staff for the Asia Pacific International College (APIC). The staff and stand were made using a combination of wood and brass, including its lovely custom wooden case.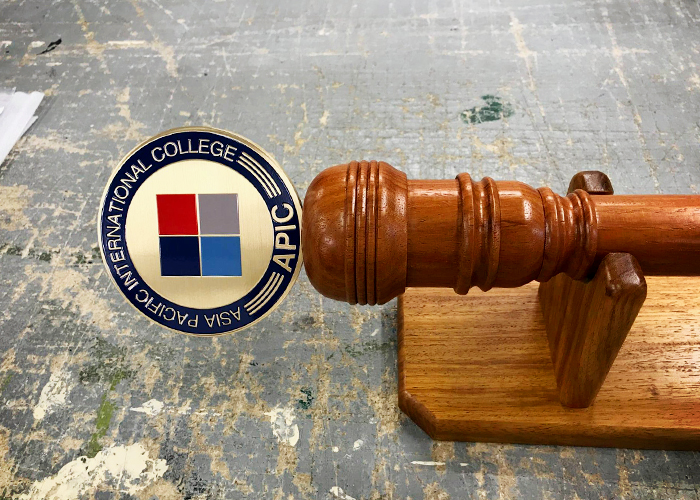 Ceremonial keys or key-shaped awards are often used by organisations, businesses, or institutions to celebrate and reward member or employee milestones. They serve as an excellent alternative to trophies, plaques, and other standard types of corporate award. Aside from formal events, ceremonial keys are also perfect for use in advertising, contests, trade fairs, and much more!
Learn how to specify your own custom ceremonial staff from Architectural Signs. Head over to www.arcsigns.com.au today.