Bicycle parking racks from Cora Bike Rack at Ryde Aquatic Centre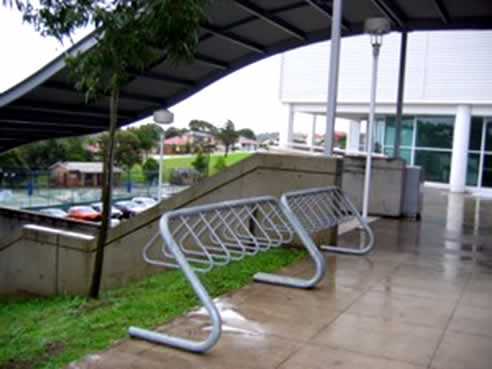 Cora Bike Racks have been installed at the Ryde Aquatic Centre to provide secure parking for guests and staff. This modern facility demanded the latest in bike racks designs matched with the surrounding glavanised exterior finishes. The solution - the Cora Expo Series in a galvanised finish.
The Cora Expo Series galvanised model is hot dipped galvanised post-production and hand polished to ensure the highest quality finish. All Cora Bike Racks comply with AS2890.3 and Green Star requirements.