Emergency Lighting from Famco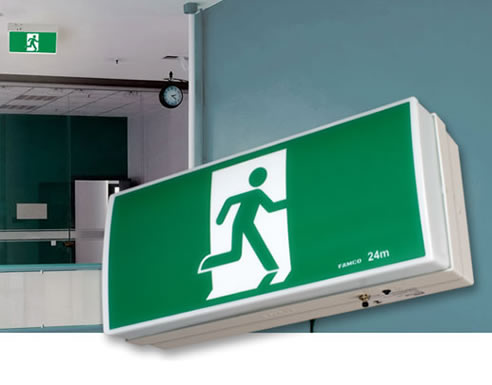 LED range of emergency lighting equipment which is marketed throughout Australia and South East Asia under the FAMCO EMERGENCY label.
All Famco LED emergency products utilize state of the art technology to provide high performance, high reliability and cost effective emergency lighting systems. We have extensive research and testing facilities to design and manufacture Famco emergency products which meet and exceed the requirements of AS/NZ2293.
Famco uses microprocessor based quality control testing at all stages of manufacture to ensure Famco emergency products meet their exacting requirements. Famco engineers are pleased to provide technical assistance with the selection and specification of equipment for your emergency lighting requirements.
For more information on FAMCO's full range of emergency fittings please click here
03 9935 7300
Unit 16,The Glassworks, 23-25 Gipps St, Collingwood, VIC, 3066