Guide: How To Select Images For Printed Splashbacks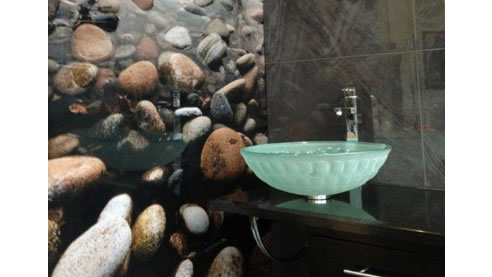 PRINTED INNOVATIVE SPLASHBACKS® GUIDE ON HOW TO
SELECT AN IMAGE FOR YOUR SPLASHBACK & WALL PANELS
Innovative Splashbacks® Printed acrylic allows you to add personality and individual style to your kitchen, bathroom, laundry and any wall in your home or business.
Below is a useful guide on how to choose an image for your printed acrylic splashback & decorative wall panels.
To ensure your project result is a stunning feature, consideration is required when sourcing a high quality image for your printed acrylic splashback.
If you are unsure of what image you would like for your print there are thousands of high resolution images online, which is a great place to start when unsure of the image you want. However, when looking through the image choices there are some important points to consider.
Your project space - Take a look at the room around you and take inspiration from the colours and what the room is used for to help your ideas for the splashback.
1) Image Style
Whether you want a bathroom feature wall, shower splashback, kitchen splashback or outdoor entertaining area feature wall, you will need to decide on the image theme/style.
Are you wanting to use your own photograph or do you want a rainforest waterfall scene, night city skyline, beach scene, subdued graphics or bold and vibrant patterns?