Ceramic Tiles for Kitchen Projects from MDC Mosaics and Tiles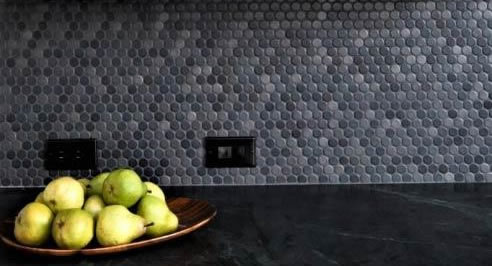 Famed for their pool tiles, MDC Mosaics and Tiles is also a trusted provider of ceramic tiles for kitchen and bathroom applications. The Australian-owned and operated company has been of service to the building and design industries for nearly three decades. With a strong dedication to world-class quality, MDC Mosaics and Tiles aims to expand their comprehensive catalogue as a recognised leader in the tile sector.
From Pool Tiles to Ceramic Tiles for Kitchen Projects
MDC Mosaics and Tiles debuted in the industry as suppliers of premium tiles for swimming pools. With more than 40 years of shared experience, the New South Wales-based company has since grown their mosaic pool tile range into the largest collection on the Australian market. The MDC catalogue boasts some of the best pool tiles in the world. The MDC team cultivates ties with globally renowned tile makers through international group research and buying strength.
While they were making waves with pool tiles, MDC Mosaics and Tiles were also hard at work in providing premium tiles for other applications, including floor and wall tiles. Their specialisation in pool tiles has given the MDC team intrinsic expertise in providing the ideal tiles for less demanding applications, such as kitchen splashbacks and bathroom feature walls. Today, MDC Mosaics and Tiles offers an expanding range of kitchen and bathroom mosaic tiles, carefully curated to provide no less than customer-driven quality.