Custom Built Steam Rooms from Sauna HQ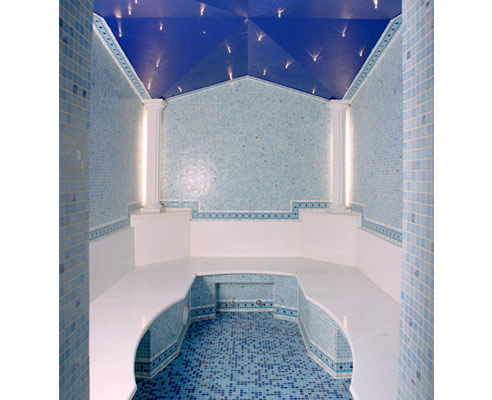 When it comes to steam rooms, steam bathing has been around for thousands of years in many variations. Steam Rooms can be known by several different names depending on who you talk to; Turkish Baths, Roman Bath, Hammam or Russian Banya.
For those that don't enjoy the hotter temperatures of a traditional Finnish sauna, steam rooms are the perfect option to relax, unwind and soothes your aches and pains.
Every custom built steam room is designed to work with the space available, your design intent and budget.
Unlike traditional Finnish saunas which have a timber interior, steam rooms are finished as a complete wet room, since they operate at 100% humidity with an average temperature around 42°C.