Multidisciplinary Corrosion Control Services by Bellis Australia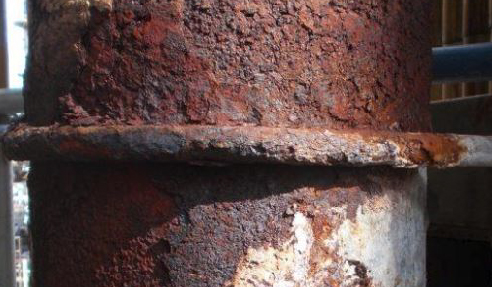 Multidisciplinary corrosion control services are one of the many expert services offered by Bellis Australia. With a track record spanning four decades, the team is able to deliver industry-approved engineering and insulation products, supported by a select group of highly skilled professionals that render assistance as per the special requirements of high-risk corrosion control services.
In action, corrosion is a natural process that is crucial it is addressed in various settings. For high-risk industries like the LNG, petrochemical, oil, pharmaceutical, manufacturing and power plants, and other offshore facilities, preserving the integrity of the pipelines is the most vital step in corrosion control.
Bellis Australia's multidisciplinary corrosion control services pay particular attention to prevention and maintenance. Aside from looking at the thermal properties of different insulation materials, it is also important for industry specifiers to think about how moisture or vapour can be prevented from developing between the pipes and the insulation material.
Corrosion Under Insulation (CUI) Maintenance
Corrosion under insulation occurs when moisture builds-up on the internal surface of the insulating material. The metals used in different types of developments like industrial plants are either used as pipelines or structural supports for holding up the foundation and may be exposed to the effects of its surrounding environment.
For instance, metals used in maritime operations are susceptible to the salinity of seawater and air. The presence of moisture build-up, metal ions, and salt in cycling temperatures will cause an unlikely reaction leading to corrosion. The impact of corrosion on the daily industrial operations is time-consuming and will take up large fractions of maintenance and shutdown costs.
Bellis Australia develops a complete turnkey solution to corrosion control services with minimal impact on daily operations, thus giving clients a corrosion under insulation service with minimal operational consequences. This includes onsite pipe inspection, removal of worn out insulation, as well as painting and replacement of the insulation system. The team also boasts a wide selection of high-performing insulating materials to minimise corrosion under insulation. Some of the world-class and quality insulation products Bellis offers include:
Inspection plugs and drain holes
Insulation drain plugs
Bellis Australia goes the extra mile by providing reliable, cost-efficient, and safe corrosion control services through technical innovations and partnership with major international industry leaders. For more information on multidisciplinary corrosion control services, visit the Bellis at www.bellis.com.au.