Turnkey Electric Heat Tracing Products and Services from Bellis Australia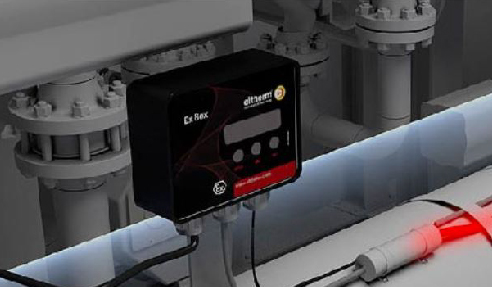 High-risk applications such as LNG, petrochemical, pharmaceutical, or food processing - where the product is transported through a labyrinth of pipelines - require turnkey electric heat tracing as part of the maintenance process to protect the medium from freezing and possible spoilage.
When pipelines are exposed to very low temperatures, there is a risk that the fluid inside may be frozen, particularly when movement is slow or intermittent. Freezing can be prevented with turnkey electric heat tracing products and services, which consists of installing cables along piping to produce resistance heating.
Bellis Australia has a team of qualified professionals and top-grade materials in the provision of a turnkey electric heat tracing for any industrial application. With a service record spanning nearly five decades, the team has rendered multifaceted services to various high-risk industries, including petrochemical, oil, gas, LNG, resource processing, power station mining, smelting, and refining. Committed to international standards of quality, Bellis guarantees no less than excellent results for every project they're handed.
Through dedicated research and innovation, Bellis continuously adopt new and innovative ways to deliver engineering solutions and services across the country. For turnkey electric heat tracing products, Bellis is proud to be the official distributor of Eltherm in Australia.
Eltherm is a German-based company and a global industry leader in electric heat tracing systems. With more than 40 years of unrivalled expertise, Eltherm design and manufacture all system units and accessories, including heating cables, heating mats and jackets, heated hoses, and control devices. Bellis has secured a partnership with Eltherm to furnish major Australian industry specifiers with turnkey electric heat tracing products, tailored to the highest levels of the quality suitable for individual project requirements.
Heat tracing systems enable users to control temperature with razor-sharp precision to oversee performance, production costs, and counteract possible heat losses. Eltherm turnkey electric heat tracing products improve the longevity of pipelines while sustaining temperatures at maximum efficiency, both cost and energy-wise.
For further information on electric heat tracing and available products, contact Bellis Australia or visit www.bellis.com.au today.