Foldaway Barrier Systems for MBE Australia-wide from ATDC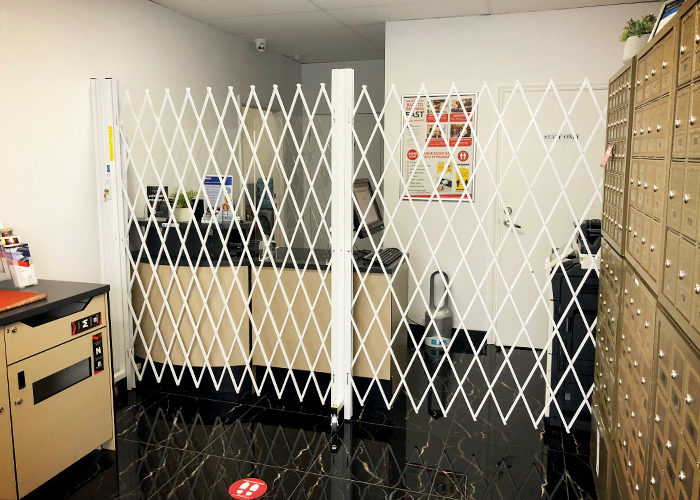 ATDC has installed its roll & foldaway barrier systems at various MBE locations across Australia. Serving as both an access control device and as an additional security barrier, ATDC's roll & foldaway barrier systems are light, mobile, flexible, plus safe to operate. When not in use, they fold neatly out of the way and out of sight. As a bonus, they are also relatively inexpensive.
With MBE and customers requiring 24/7 access to their respective mailboxes, the roll & foldaway barriers serve to provide additional security, preventing these customers from accessing other areas of the premises.
The photographs show a recent installation at MBE in Point Cook, Victoria. For further information on ATDC's barriers, visit their website at www.trellisdoors.com.au or contact ATDC toll free from anywhere in Australia.