World-leading Sealers & Cleaners Now Known as STAIN-PROOF®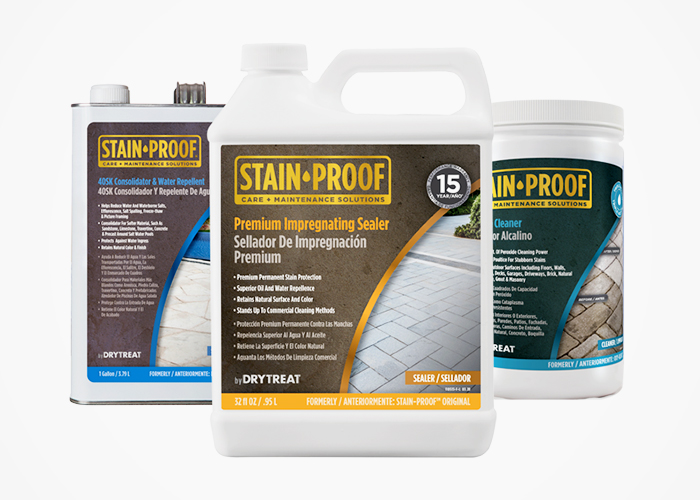 Protect homes, commercial buildings, and iconic structures with none other than STAIN-PROOF®, the world-leading brand of sealers & cleaners - previously known as Dry-Treat™. While their name has changed, the company promises the same advanced technologies and formulas that have been proven to enhance, restore, or maintain construction bricks, natural stones, pavers, tiles, engineering concrete, and grouts over many years.
STAIN-PROOF® products include special penetrating sealers and cleaners that are technologically different from their traditional counterparts. They have much smaller molecules that can penetrate deeper into porous structures to bond permanently without blocking them. Through a chemical reaction, they create an oil and water-repellent barrier that can effectively resist damage from cleaning chemicals, high-traffic, and sunlight, keeping the structure safe, strong, protected for as long as possible.
Apply STAIN-PROOF® sealers and cleaners with an accredited applicator and claim either a 5, 15, 25 or 30-year performance warranty. For more information, visit www.drytreat.com today.