Standard Roof Access Hatches - RHT from Gorter Hatches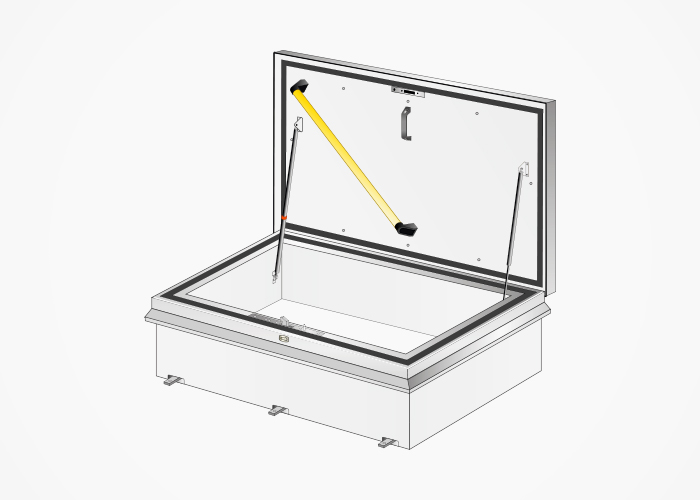 If you're looking for a high-quality, feature-rich roof hatch, check out the RHT Standard from Gorter Hatches. One of the most common ways to access roof areas is by using a roof hatch. They provide a practical and safe rooftop doorway and can also serve as an escape hatch.
Gorter Hatches' RHT Standard roof hatch features a fully thermally broken curb and cover. Due to this, they come with a high insulation value that minimises condensation and can help save on energy costs. Versatile, they can be installed on flat roofs with a maximum slope of 30°. The RHT Standard features a Euro cylinder lock with indoor and outdoor operation. Its innovative design allows it to be easily operated with just one hand - it is three times lighter than steel. Your RHT Standard from Gorter Hatches can also come with a remote-control unit on request.
Each RHT Standard roof hatch boasts a premium quality aluminium build. This makes them strong, durable, corrosion-resistant, and most importantly, burglar-proof. Not least, these Codemark-compliant roof hatches are sound-proof. Discover more about RHT Standard roof hatches from Gorter Hatches by visiting www.gortergroup.com today.