Triple-glazed Glass Roof Hatches from Gorter Hatches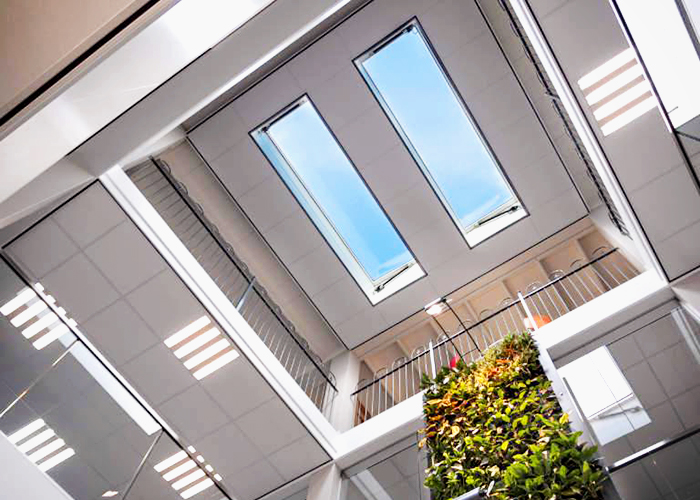 A safer and brighter interior space is made possible with Gorter Hatches translucent roof hatches with HR+++ glass. Suitable for homes or commercial buildings where natural daylight is desired, all roof hatches from Gorter are CodeMark certified and come with a 10-year warranty as standard.
Gorter's HR+++ glass (triple-insulated glass) roof hatches are 100% UV filtering and feature argon insulation for superior thermal efficiency. When specified with a fixed staircase, Gorter's triple-laminated glass roof hatches also work as an emergency escape or, more commonly, as convenient access to rooftop terraces, solar collectors, lift machine rooms, cooling installations, window cleaning services, etc. To protect against extreme weather conditions, these roof hatches are built with a waterproof and windproof finish. When appropriately installed on a flat roof with a maximum slope of five degrees, they have a proven high-insulation value according to CE (ETA-18/0831).
Equipped with a powerful dual-motor electric control, Gorter Hatches' triple-insulated glass roof hatches are easy to operate. They also provide increased security due to their impact- and burglary-resistant build. These innovative glass roof hatches are available in 1000 x 1500mm, 900 x 2400mm, and 900 x 3000mm models. For more information on triple-glazed roof hatches, visit Gorter Hatches at www.gortergroup.com today.