Fire-resistant Roof Hatches - RHTEI from Gorter Hatches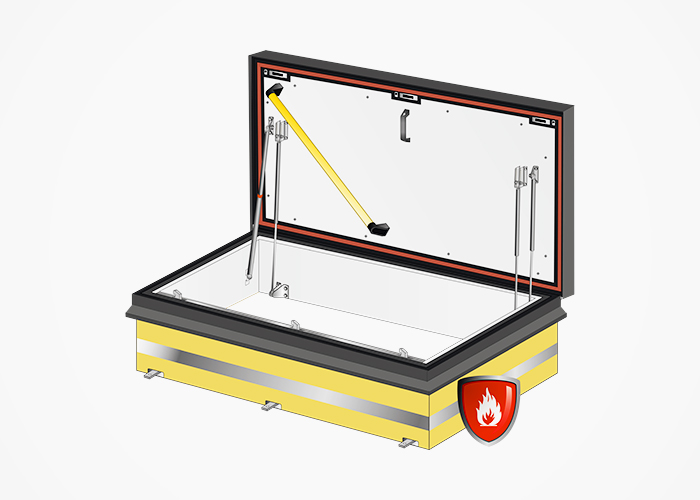 The Gorter RHTEI fire-resistant roof hatch is a smart, practical, and safe roof access solution that doubles as an effective building fire-seal when closed. With a fire rating that has been assessed independently by Efectis and in accordance with EN1634-1, EN1530-4, and BS476: Part 22, this intelligent roof hatch offers excellent insulation value, will minimise condensation, and will assist building owners save on energy costs.
Boasting superior durability, Gorter fire-resistant roof hatches comprise a thermally separated, insulated steel construction for utmost fire protection. It is also burglar-proof with a three-point locking mechanism consisting of a cylinder lock (10 x 30mm), three keys for operation from the inside, and a three-point lock from the hinge side greater than 1400mm.
The Gorter Hatches RHTEI roof hatch has been CodeMark certified in Australia and New Zealand. It comes in six standard sizes and custom sizes up to 1000 x 2000mm. They can be installed on flat roofs with a maximum slope of 5°. As a bonus, with simple operation, these hatches can be opened and closed safely with just one hand. By specifying these roof hatches, you not only gain practical access to your rooftop but will also enjoy additional protection with its strong fire-resistant properties.
Find out more about RHTEI fire-resistant roof hatches from Gorter Hatches by visiting www.gortergroup.com/au today.