Specialist Glass Handling Services from Preston Hire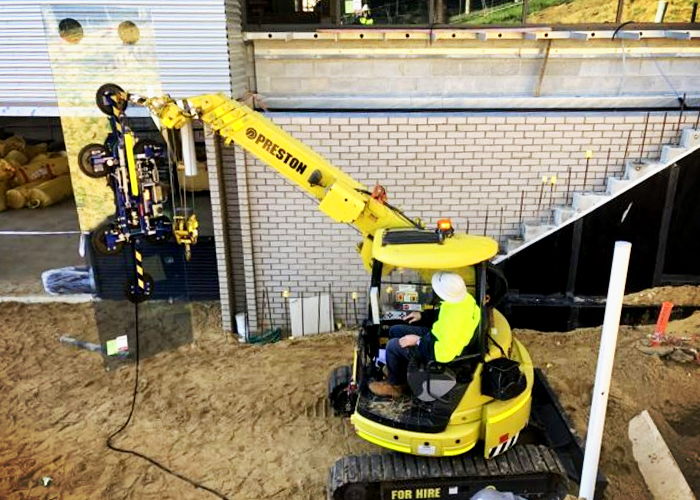 A specialist glass handling service has been established by Preston Hire to meet growing demand for a streamlined, single-hire glass handling solution in the glazing industry. SuperGlassHandling™ comprises an extensive range of glass handling equipment from Preston Hire, including glass handling lifting rigs, mobile handling units, and accessories.
Preston Hire's glass handling machines are of superior quality, promoting safety and reliability. SuperGlassHandling™ is also backed by a highly-skilled, trained, and experienced team. Preston Hire aims to ensure that their customers are always provided with the best solution for their needs.
SuperGlassHandling™ is designed to complement Preston Hire's comprehensive roster of mini-cranes. Glass lifting rigs and accessories are available for hire nationwide in adherence to Preston Hire's commitment to providing the right solution for the job. To find out more about Preston Hire's specialist glass handling services, head over to www.prestonhire.com.au today.