Technological improvement and continual client focus have been the keys for Taylors Doors & Frames to stay competitive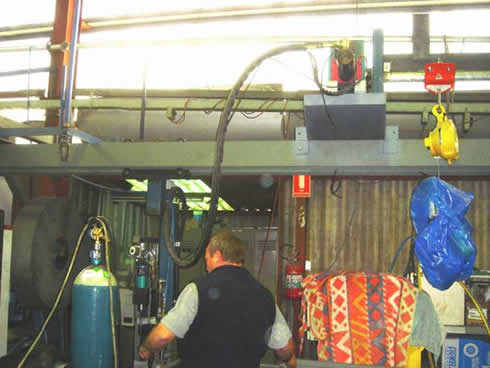 Located in Brookvale on Sydney's Northern Beaches, Taylors Doors & Frames specialises in the design, manufacture and assembly of architectural metal door frames and fire doors to clients' specifications.
KA Taylor Sheetmetal Engineering Pty Ltd, the parent company of Taylors Doors & Frames, was founded in 1948 by the late Kenneth Taylor. It manufactured jewellery components in the early 1960s, then diversified into pressed metal products and toolmaking.
Since buying the company in 1996, Director Steve Marcus has incorporated sheetmetal fabrication into the company's production line. He also expanded into metal door frame manufacturing.
Steve trains his staff on an ongoing basis to keep up with the newest machineries, manufacturing methods and management practices. The company has a very low staff turnover in an industry where turnover is normally very high.
In the domestic market, Taylors Doors & Frames has continued to thrive through a combination of service quality and competitiveness. It has built up a loyal client base in the construction industry in NSW. The company is supplying doors and frames through construction companies to schools, hospitals, offices, industrial and residential complexes.