Bicycle parking rails from Cora Bike Rack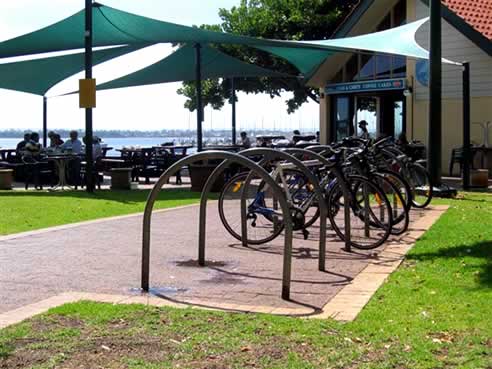 The Cora CBR Series offers a variety of user friendly bicycle parking rail designs. Perfect for narrow spaces, or used in clusters to fill large areas, the Cora CBR Series parking rails are a simple yet highly effective design that allows maximum space between bicycles for ease of use.
Available in 3 shapes, the CBR Series can be installed as a base plate fix on to an existing concrete surface, or fixed in situ. All Cora Bike Racks comply with AS2890.3 and Green Star requirements.