Limited Access Crane MC-305 Hire from Preston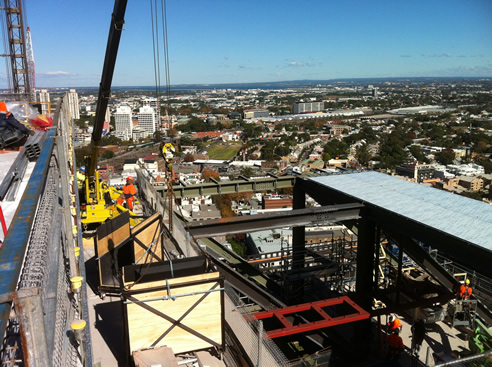 Watpac hired Preston Group for construction in One Central Park.
MC-305 was installing the mirror reflectors to the underside of the cantilever.
There was over 300 panels to be installed that took over 6 weeks to complete. Due to the tight access as well as weight limitations on the slab the MC 305 was made for the job.
The required location for the panels was exceeded due to the 305's 12 mtr boom and lifting capacity.
Both Watpac and the rigging team installing the panels were very happy with the crane and its versatility to set up in any location and perform to its maximum capacity.