Brighten Up Series from Solatube Daylighting Systems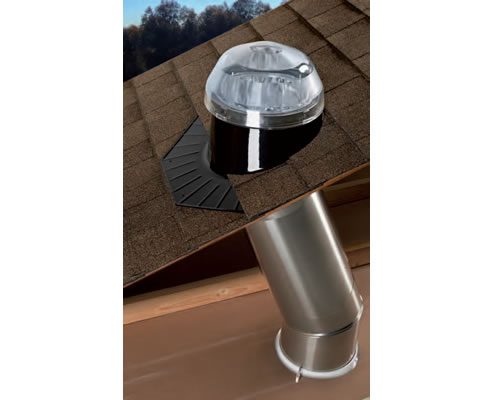 Brighten Up Series™
Perfecting sunlight through invention
We didn't invent the sun. We just improved it.
Solatube® Daylighting Systems are engineered to efficiently capture the sun's rays and deliver them into your home. From sunup to sundown you'll get brighter, more colourful rooms that cost nothing to light. Because installation can usually be done in about two hours with no structural changes, it's the fastest and simplest solution to a brighter, more beautiful home.
Capture
Our combined technology delivers unrivalled year round performance in light output and superior UV protection
Raybender® 3000 Technology - A patented daylight-capturing Technology that:
- Redirects low-angle daylight for maximum light capture
- Rejects overpowering summer midday sunlight and heat
- Provides consistent daylight throughout the day
LightTracker™ Reflector - Innovative
- Increases and redirects low-angle morning, afternoon and winter sunlight.
- Provides more daylight when you need it most