Poly Render Polystyrene Cladding System: High-quality Walling Solution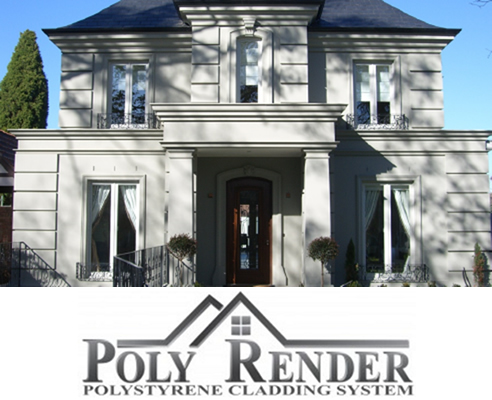 Chad Plaster and Facades designed and manufactured Poly Render Cladding System. It offers an insulating, decorative and protective finish for your exterior surfaces. The Chad Poly Render Cladding System is fully BCA compliant (NCC 2014 Compliance, Appraisal and Certification Report No. ACA-140807, given 12th August 2014).
What is a Poly Render Cladding System?
While giving the appearance of a rendered brick wall, Poly Render External Cladding System is a multi-layered wall system that consists of the following components:
Polyrender Panel - Made of polystyrene, coated with polymer modified render and alkali resistant fibreglass mesh, mechanically secured to the exterior wall surface.
Base Coat - Two coats of base coat render 3-5mm thick is applied to the entire wall area.
Finish Coat - Applied on top of the base coat giving a durable, crack resistant finish.

03 9544 8899
Warehouse: 1366 North Rd, Oakleigh South, Vic, 3167, Showroom: Crn North & Warrigal Rds, Oakleigh, Vic, 3166