Preston Hire Hosts Logan Metro FC Award Night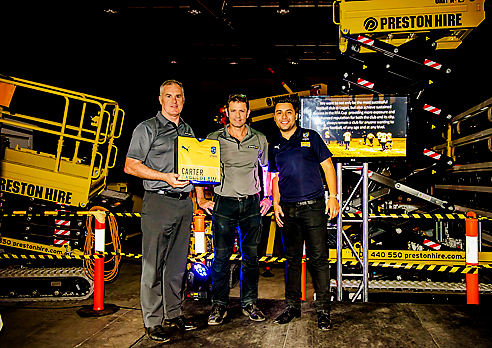 Earlier this month Preston Hire Underwood Queensland provided the venue for local football club Logan Metro FC for their annual awards night.
A night of excitement, anticipation and celebration for another successful year for Logan Metro FC.
Preston Hire was approached by Sam Escobar - club president. Who had seen the facility of Preston Hire and contacted about storage containers. The reason for calling was that their clubhouse change rooms were cluttered and they needed extra storage to meet their requirements.
The Initiative was for Preston Hire to provide a quick on site storage solution to allow Logan Metro FC to get change rooms decluttered prior to a major soccer carnival, container was delivered in time which was a complementary SuperSiteStorage container for this season.
The Future plans for Preston Hire & Logan Metro FC is that their clubhouse and field will be fully renewed, Preston Hire plan to support Logan Metro FC throughout and after this with storage sponsorship and possibly assist the developers and trade people undertaking the new complex with our unique equipment solutions and knowledge.
Preston Hire would like to congratulate Logan Metro FC on a successful awards night and Thank you for allowing Preston Hire to be a part of such a special night.